The Accordion Festival takes part 10-12 november at the Royal College of Music in Stockholm. Participants are accordeon players at Music College in Stockholm and Malmö - Anita Agnas & Lars Holm with students, guests and friends.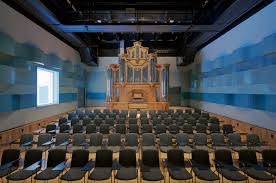 FRIDAY 10 NOVEMBER
19.00 Concert with accordion students:
Iryna Serotyuk, Milan Rehak and Mara Peiseniece with friends.

SATURDAY 11 NOVEMBER
10.00 Ensemble Come and play ensemble along with instructors Håkan Andersson, Magnus Jonsson, Tommy Nilsson and Bengt Olausson.
13.00 Balkan workshop Enes Omerdic teaching how to play music from Balkan.
14.45 Matti Andersson presenting CD with musik by Lars Hollmer.
15.15 Scholarship Award Andrew Walter fellow of the year receives his prize.
16.00 Seminar Lars Holm presenting the work of Lennart Wärmell
18.30 Guest artist: Iosif Purits

SUNDAY 12 NOVEMBER
09.15 Seminar Irina Serotyuk presenting theories about how to teach young children.
10.00 Ensemble and master class for young accordion players Anita Agnas, Håkan Andersson, Lars Holm, Magnus Jonsson, Tommy Nilsson and Bengt Olausson.
11.00 Ensemble The Festival Ensemble continue to play.
13.00 Young Talents Young accordionist from the music schools plays solo and ensemble.
14.00 The Hagström Scholarship presentation by Lisa Eriksson Långbacka
15.00 Nostalgic Gala Concert
Artists: The Festival ensemble - Anita Agnas - Håkan Andersson - Leo Florin & Noah Hofvander, saxofon - Lars Holm - Magnus Jonsson - Tommy Nilsson - Bengt Olausson - Enes Omerdic & Sigbjörn Fant, drums - Mara Peiseniece - Milan Rehak - Irina Serotyuk a o